Judaism in the North East – video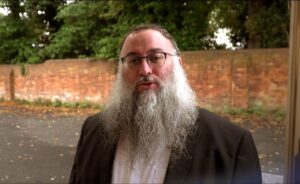 One of the best things about the job I do is meeting interesting people and finding out more about fascinating subjects.  My knowledge of some of the world's great religions – Hinduism, Islam and Judaism, for example – has not really progressed since my schooldays.  
It's therefore been a welcome education for me to research and produce a series of films about each of these religions and their role in the lives of people living in the North East of England.
The commissions have come from the International Office at Durham County Council which has used each video as a starting point to help schoolchildren begin to understand the roots of each religion, its traditions and festivals and how the lives of its followers might be different from theirs.
At the start of this post I mentioned interesting people and in my experience there have not been many more interesting than Rabbi Aaron Lipsey – and he's not a bad performer on camera either.