Middlesbrough Mayor Chris Cooke has welcomed the opening of the Brickyard Bakery which will provide both great tasting affordable bread and life-changing opportunities. The not-for-profit bakery in the town's Dundas ...
Read More

→
New technology, tested over six months at Middlesbrough's historic Dundas Indoor Market, could soon be installed in businesses all over Teesside. The first Music Monitor device will go live in ...
Read More

→
Filming the sinking of a warship to create an artifical reef
Interviewing comedy actor and writer Ben Miller
Happy results day at Cramlington Learning Village
Matei Baran - MasterChef quarter finalist
Interviewing BAE Systems chairman Sir Roger Carr
Celebrating 10 years - The All-in-One Company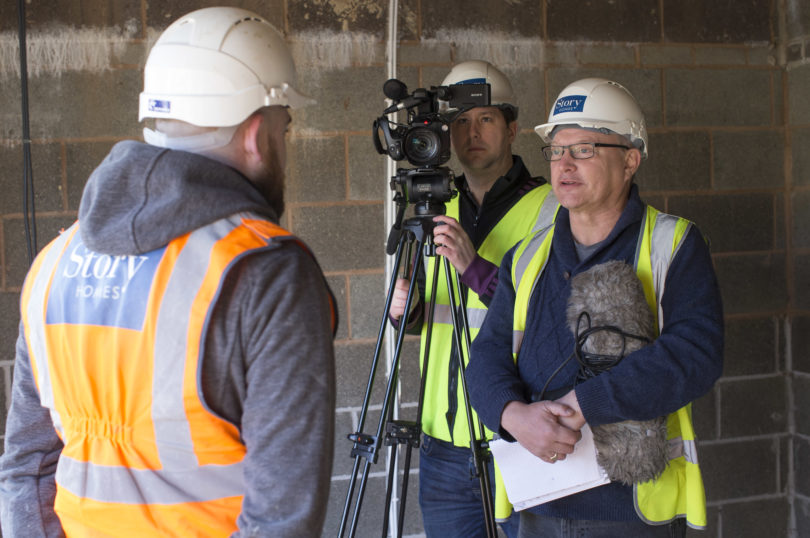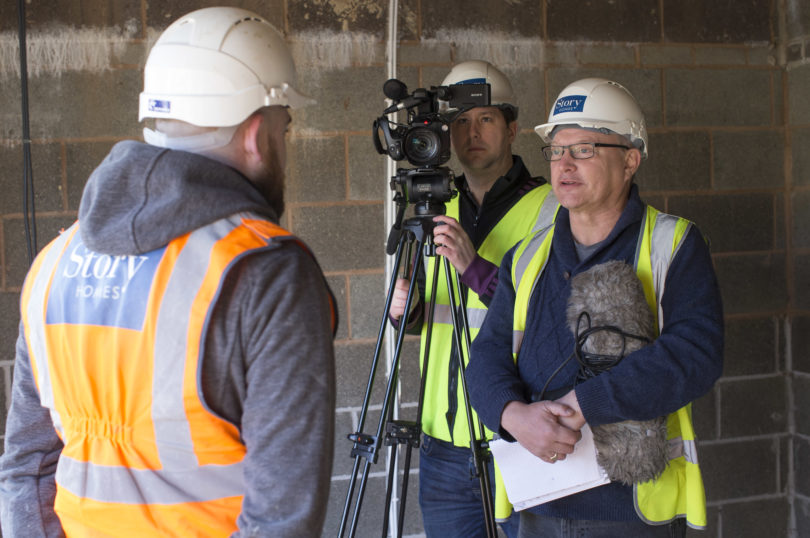 The Princess Royal at BAE Systems, Radway Green
Practical training to prepare for broadcast interviews
Middlesbrough's new showpiece office building
Newsmaker PR and Video Production Ltd is a communications consultancy offering a quality and affordable service to clients.
Its associates include experienced and talented writers, PR specialists, producers, camera operators, editors and photographers.
We focus on substance not style and deliver content designed to engage.
Some of the organisations we work with