Great North Feast in the Park – a taste of what's to come
South Shields is playing host to a new look celebration of fantastic food and drink, accompanied by loads of live music, over the Bank Holiday weekend.
The Great North Feast attracted thousands of visitors in 2017 and 2018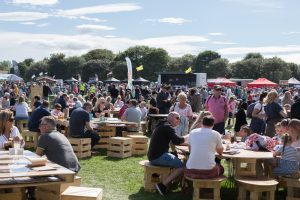 and it opens on Saturday at Bents Park with a new look and a new name – Great North Feast in the Park.
The organisers have lined up three days of treats for people determined to make the most of the last long weekend of the year, and entrance is free.
There's plenty of hot food to choose from, provided by suppliers as diverse as Divine Caribbean and the Greek food specialists Phi Pie. There are three bars on site – Caribbean, Gin and Tipi and Ned's Horsebox Bar – and a mouth-watering selection of food and drink to buy and try at home.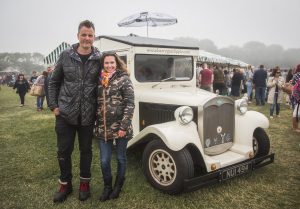 Music will be provided by Nick and Eliza, Salida, Beth Macari, Stealthy Rollers and Hatti Murdock and there will be lots of things to children enjoy.
"The first two years proved to be really popular. But we've really stepped up things for 2019," said Mark Deakin, one of the organisers of the Great North Feast in the Park.
"There's more entertainment, so we're opening later into the evening and people will see a very different look.  We've got teepees and stretch tents which will create a really great festival vibe."
As well as the Great North Feast in the Park, Mark and his wife Shelley run Festival by the Sea – which used to be called the North East Chilli Fest – and other free events: the Proper Food and Drink Festival, which is a regular visitor to Bents Park, and Feast by the Sea which was launched in Whitley Bay this summer. The first Feast by the Sea attracted more than 20,000 visitors.
It – and this weekend's event – was organised in collaboration with Nigel Holliday, who has been behind some of the North East's most successful pop up events.
The Deakins and Nigel worked together at one of the region's biggest bar and restaurant companies as well as Radio 1's Big Weekend in Sunderland.
"Running Feast by the Sea with Nigel – and now Great North Feast in the Park – has been great," said Shelley. "We've found that we have similar ideas on how to take events to the next level."
The trio have now officially joined forces and their new company will run all future free events under the Feast brand. Although to be finalised, the first of 2020 is likely to be Feast in the Park. It will be held in Bents Park and is the successor to The Proper Food and Drink Festival.
"We've run dozens of events between us and it seemed sense to pool our expertise," said Nigel. "There are now so many pop-up events in the North East and, while that's a good thing, we're determined to make ours continue to stick out from the rest – and people will be able to see what we mean this weekend.
"Bents Park has been great and we plan to keep going there, but we're also looking at new places.  There's likely to be a new event in a city centre called Feast in the City, for example. That might even take place on a rooftop."
Great North Feast in the Park runs from 10am to 7pm on Saturday (24 August) and Sunday, and 10am to 6pm on Bank Holiday Monday.  The food and drink producers include: Crazy Freds, Doggy Delish, Geordie Bangers, Mr Vikki's, the Northumberland Sausage Company, Olive Tree, Pete's Puddin', R Place, Sprinkled, the Brownie Bar,  The Cherry Tree, the Travelling Bee Company, United Sweets of America, the Pilgrim Spirit Company, Candy Land, Fruit Kitchen, Earth and Fire, Fat Hippo, Hanks, Hatch 76, Mivesi, Northumberland Farmhouse, Simply Cheesecake, Smokey Joes, Tandoori Naan, Red Heads Mac 'n Cheese, Glitter Bug and Fowl Play. The RSPB and Costco also have stalls.
Coverage:
https://www.shieldsgazette.com/whats-on/things-to-do/great-north-feast-food-festival-returns-to-bents-park-in-south-shields-for-bank-holiday-weekend-490973
https://www.chroniclelive.co.uk/whats-on/food-drink-news/south-shields-great-north-feast-16784423