Businesses join forces for Concept Cup to raise money for school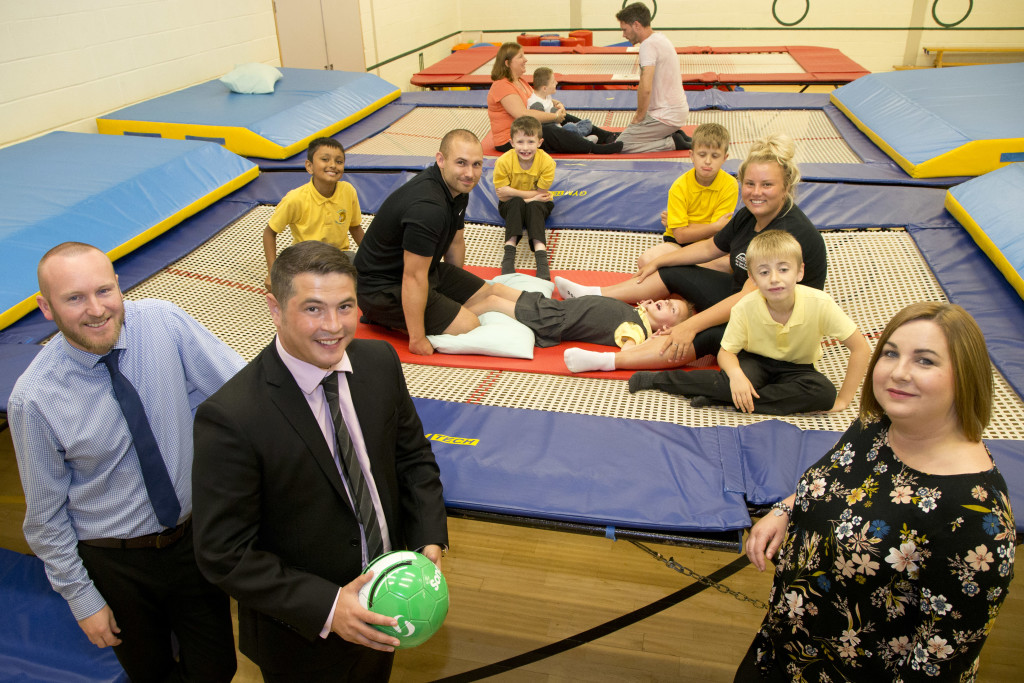 A football competition, organised by Tyneside business Concept and featuring teams from well-known North East companies, is raising money to buy special equipment for a local school.
The third Concept Cup takes place on Friday, with all proceeds going to Hadrian School in Benwell. It is attended by 170 children, aged between two and 11, who have additional needs.
The money will be used to buy two new trampolines which will provide vital exercise and therapy for Hadrian School pupils, other children from across the city who have additional needs, as well as members of the local community.
In the next few weeks work starts on building a special Rebound Therapy Training Centre at the school. It should open by next summer and will be equipped with six trampolines.
"We work closely with other schools and the centre will provide a much-needed service for the whole area," said Hadrian School's business manager David Palmer.
"It's all about breaking down barriers. A severely disabled child who will use a trampoline for exercise to strengthen their muscles, our able-bodied children can have fun with their friends, and – for an adult with learning difficulties – it's all about breaking down communication barriers and trusting the person you're on the trampoline with.
"Concept has been very good to us over the years and we're so grateful to them for their generosity."
Concept, based at Newcastle Business Park, is a wholly-owned subsidiary of Xerox and provides digital print and document technology for some of the best-known names in the North East, including Newcastle United, The Sage Music Trust, Muckle LLP, Vantec and around 40 schools – including Hadrian.
Sales manager Stewart Hunter said: "I visited the school for the first time about six years ago and each time I go there I'm amazed by the fantastic level of support provided by the staff. When I heard about plans for the Rebound Therapy Training Centre, I was determined that Concept could do all it could to help."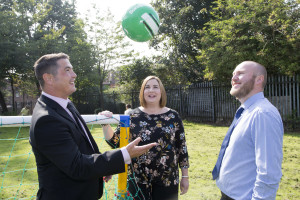 Previous Concept Cups have raised money for Little Steps for Lily and The Calvert Trust. This year's competition takes place at Goals Gosforth at Newcastle Racecourse and features 15 teams from organisations including Mincoffs Solicitors LLP, Lloyds Bank PLC, Quantum Pharma, Razorblue, Responsive Engineering, Quantum Pharma, winner of the two previous Concept Cups Utilitywise PLC, and Concept.
"We will try to do our best to stop Utilitywise winning again," said Stewart. "But we've heard that its team is determined to make it a hat-trick. I'm sure, as in previous years, the games will be good fun but competitive – and all the players know the reason why they're taking part."
See further examples of work by Newsmaker PR and Video Production – a PR consultancy based in the North East – on this website.